Takeout and Delivery Available
Find us on UberEats, GrubHub, and DoorDash!
Step out of your comfort zone
Loads of unique flavors to choose from, as well as a few of the classics
Ice cream, to your doorstep!
See our delivery partners below
GET THEM AT OUR LOCATIONS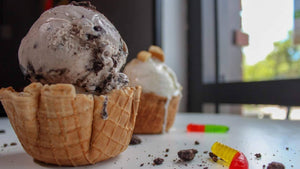 A Revolution for Everyone
At The Revolution Ice Cream - we believe in the power of an awesome product to change the world. That is why we work with charities to see transformation at home and overseas. Whether it is our fundraisers for autism or supporting an orphanage, if you want info on what we are involved in please contact us.
Want more info?
Contact Us